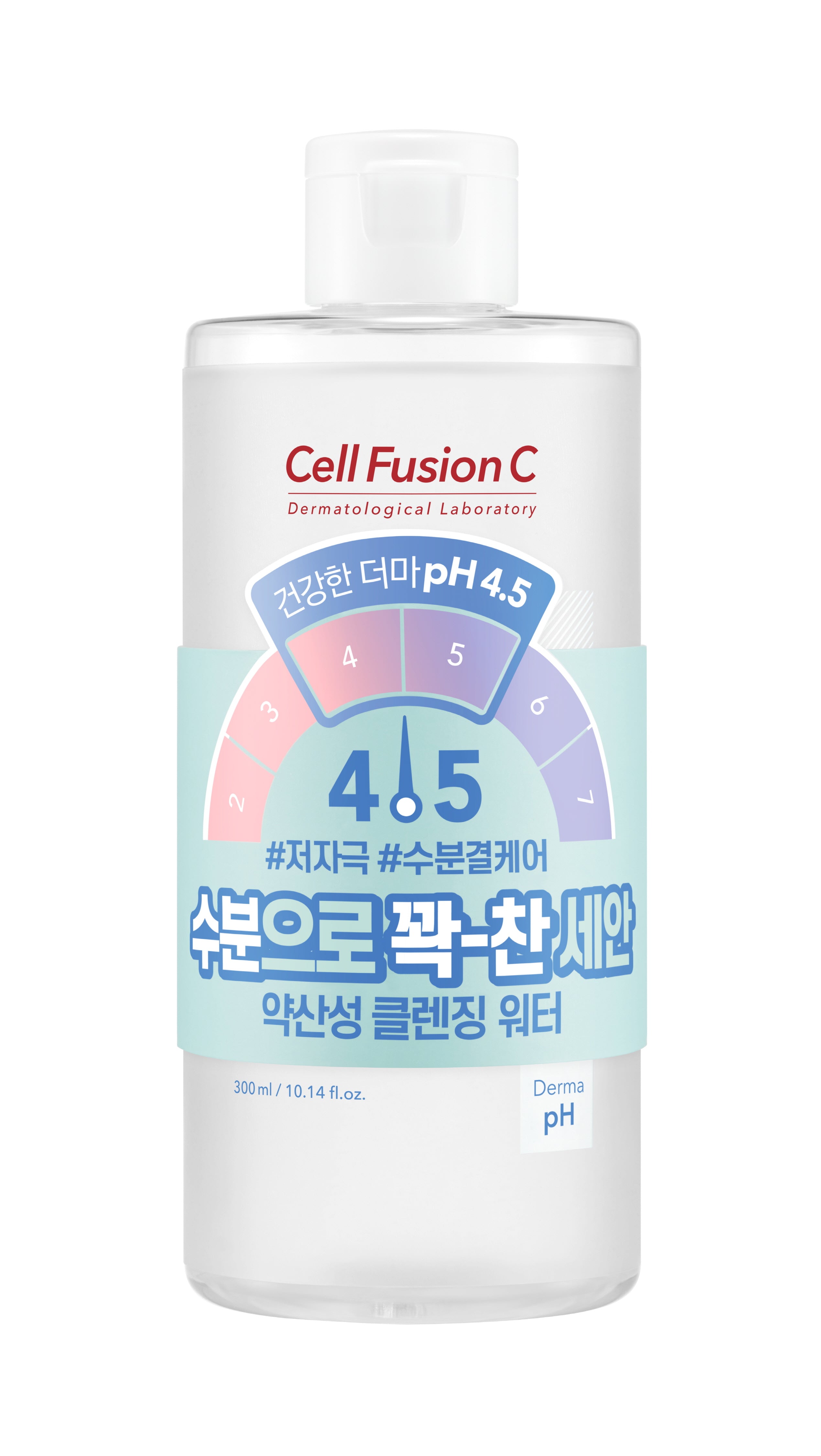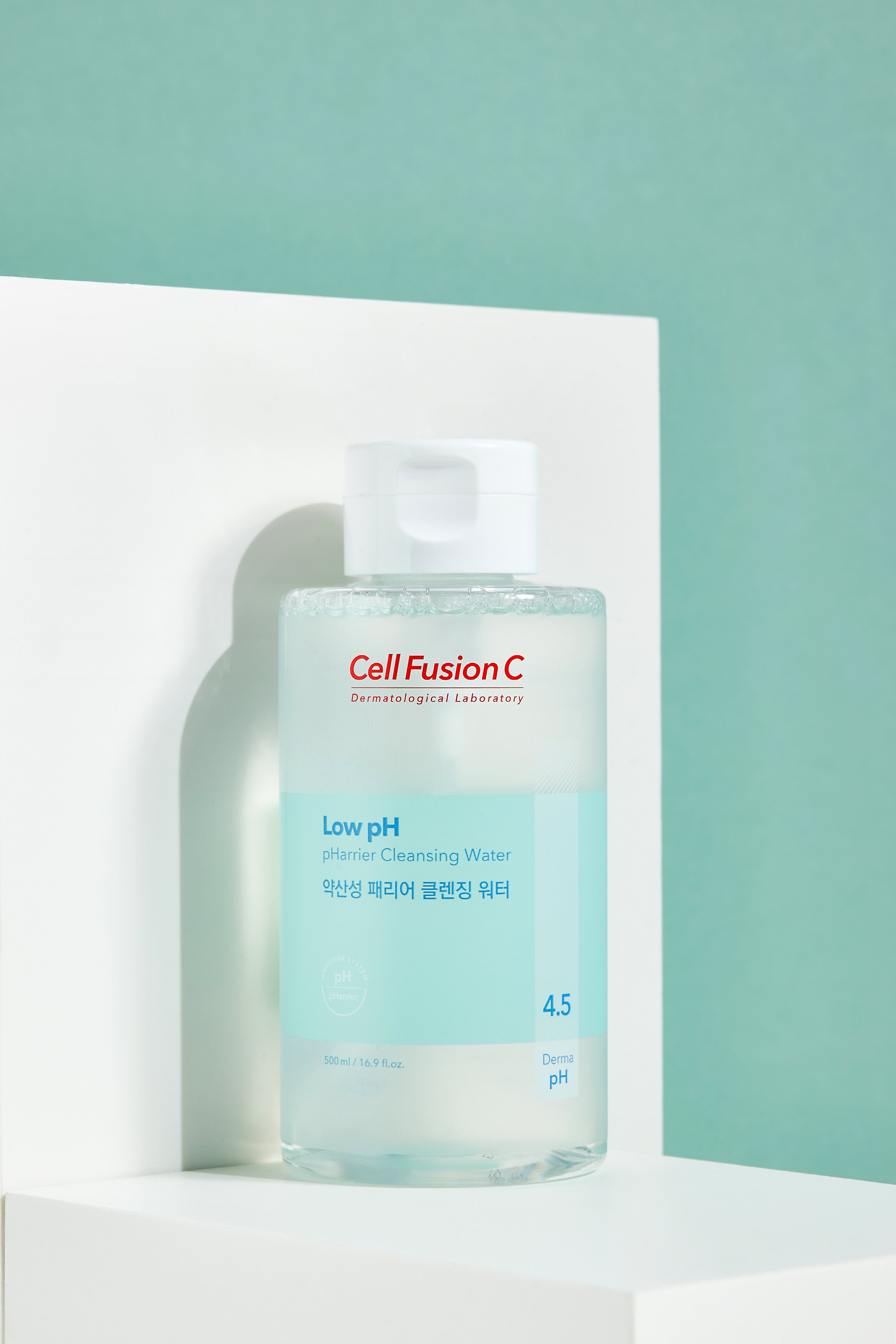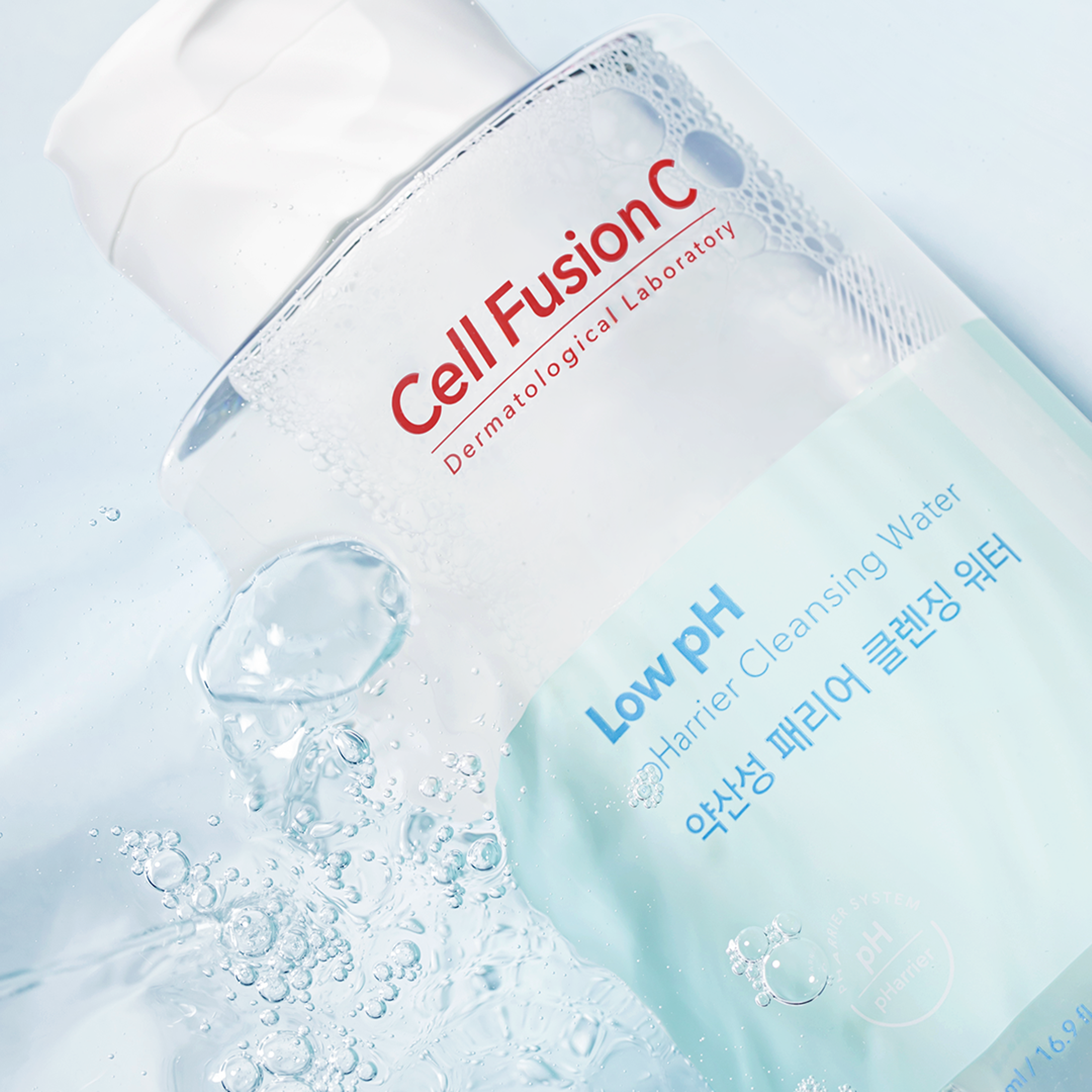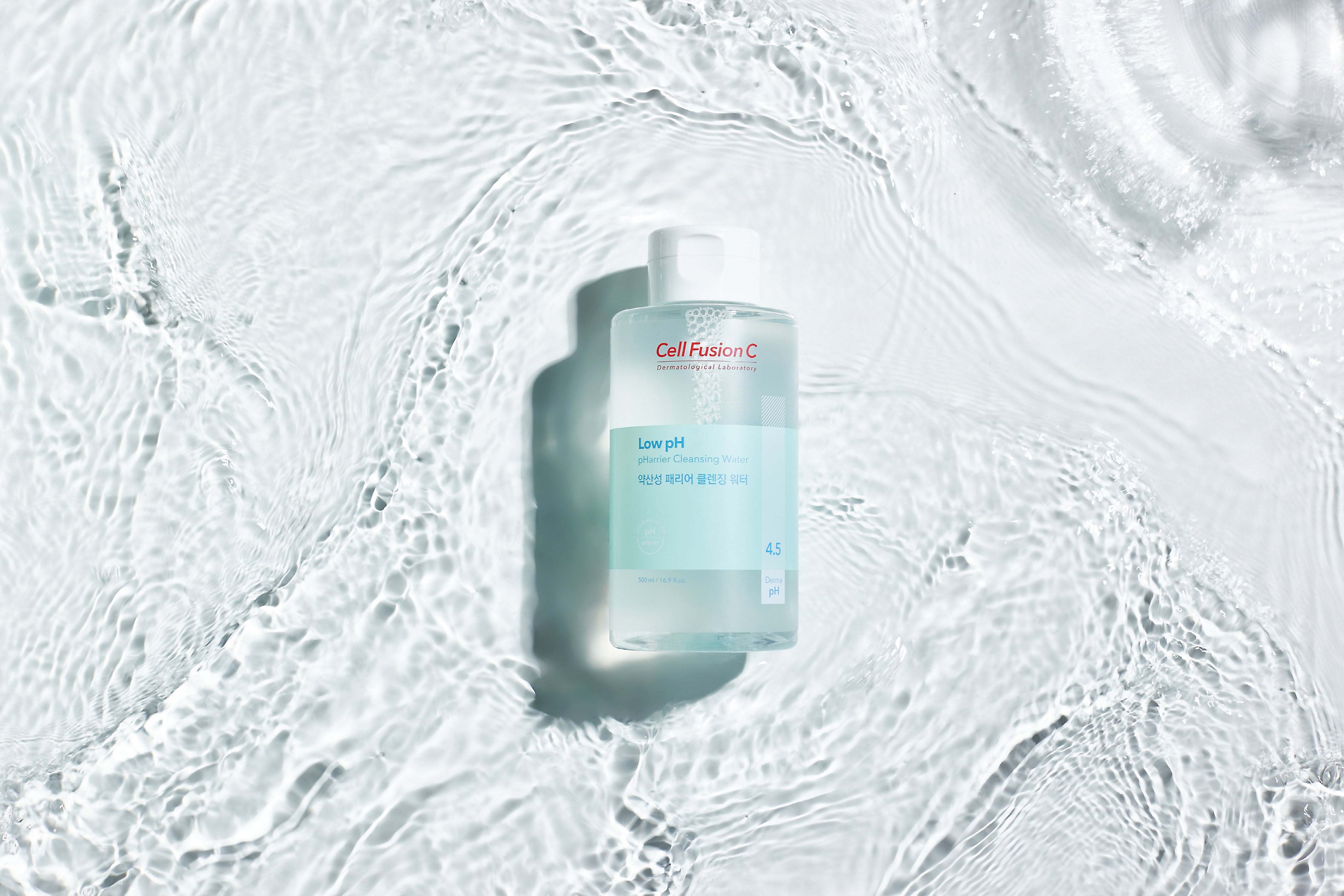 [Cell Fusion C] Low pH pHarrier Cleansing Water
---
Size : 300ml
Low pH pHarrier cleansing water helps maintain a healthy skin pH balance and strengthens the natural skin barrier after cleansing, promoting overall skin health.
"The benefits of this product"
This daily cleansing water keeps your skin feeling hydrated and smooth after cleansing.

Its moisture-attracting PHA (Poly Hydroxy Acids) gently cleanse with hypoallergenic ingredients.

It's perfect for daily use and safe for your eyes with natural cleansing ingredients.

Get a gentle and effective cleansing experience without any irritation.
BENEFITS

• Moisturizes and smoothens skin
• Mild cleansing with PHA
• Hypoallergenic cleansing water
• Safe and natural ingredients


TARGETS

• For all skin Types
"KEY INGREDIENTS"
pHarrierTM : Helps control pH level in the skin and creates sub acidic derma barrier.
PHA (Poly Hydroxy Acid) : a chemical exfoliant that sloughs off dead skin cells.

"FULL INGREDIENTS"
Water,Dipropylene Glycol,Polyglyceryl-4 Caprate,Melissa Officinalis Leaf Extract,Saponaria Officinalis Leaf Extract,Trehalose,Panthenol,1,2-Hexanediol,Citric Acid,Rosmarinic Acid,Sodium Cocoamphoacetate,Caprylyl Glycol,Ethylhexylglycerin,Sodium Citrate,Lauryl Glucoside,Glycerin,Sodium Cocoyl Glutamate,Sodium Lauryl Glucose Carboxylate,Disodium EDTA,Gluconolactone,Butylene Glycol
Step 1 : Pour a small amount of cleansing water onto a cotton pad or ball.

Step 2 : Gently wipe your face with the cotton pad, starting from the center of your face and working outward.

Step 3 : Repeat until all makeup and impurities are removed, and then rinse with lukewarm water.

※ Remember to avoid tugging or rubbing your skin too hard, and to use a new cotton pad for each section of your face to prevent the spread of bacteria.
This product has no reviews yet.